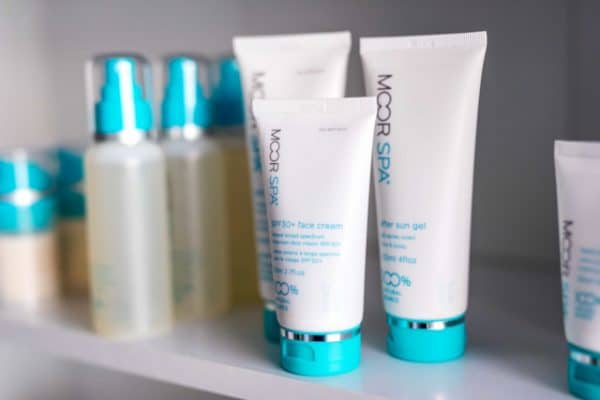 Products For All Your
Skin Care

Needs

Our Skin Care line now consists of over 40 products and includes Masks, Cleansers, Toners, Exfoliants, Moisturizers, Eye Care, Serums and Speciality Products. There are products suitable for all skin types as well as ones for specific skin types and applications such as anti-aging, blemish control and skin brightening. All of our products include our signature nutrient-rich liquid Moor Extract which purifies, soothes, nourishes and revitalizes the skin.
A Palette of All
Natural Ingredients
The Moor Extract is blended with a wide range of all natural ingredients at our lab in Vancouver, Canada to create one of the safest and most effective natural product lines in the industry. These include:
Active ingredients that regenerate skin cells, stumulate collagen & elastin production, increase circulation and detoxify the skin for a healthy, youthful appearance.
Nutrient-rich plant oils which hydrate, balance and nourish the skin.
Advanced cosmeceuticals which help reverse and prevent the environmental damage that accelerates aging of the skin.
Herbal extracts to address common skin concerns such as lightening/brightening, acne, rosacea and irritation.
100% pure essential oils which create exquisite, subtle fragrances as well as provide additional benefits to the skin.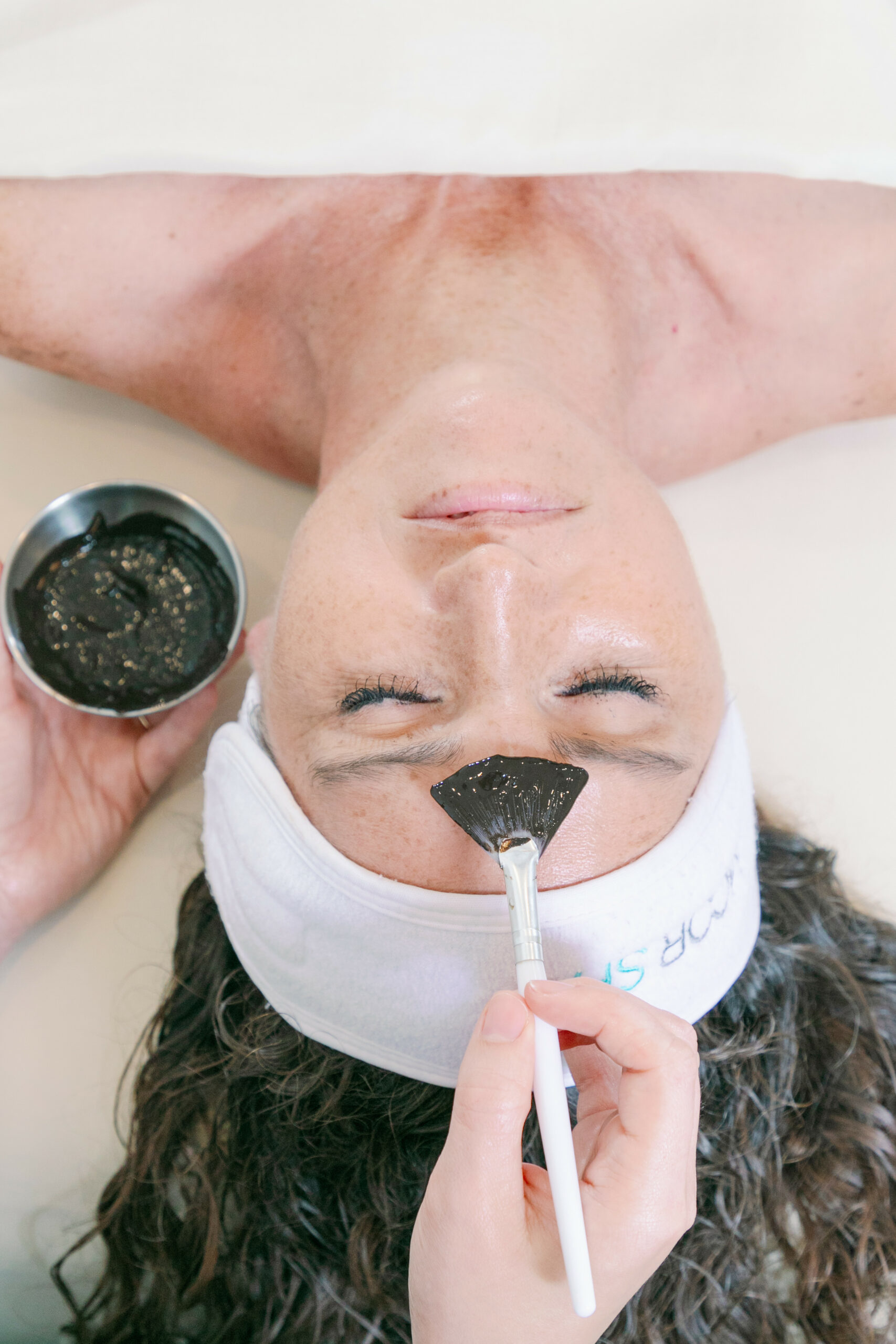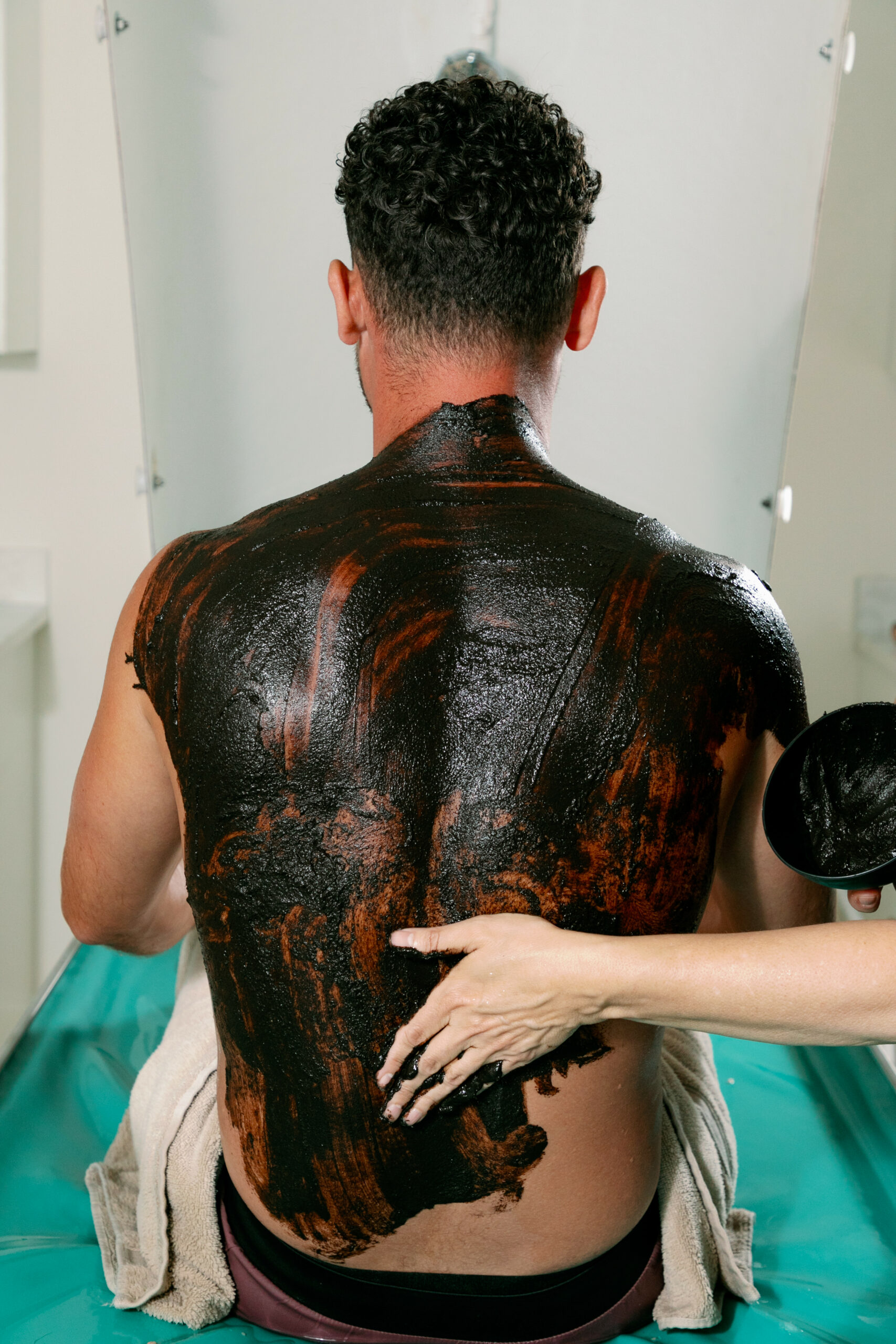 A Sampling Of Some Of Our
Key Ingredients
Olive Oil: rich in healthy fats, vitamin E and squalene which combat free radicals and prevent sun damage.
Sweet Potato Extract: one of nature's richest sources of vitamin A and E plus a host of other nutrients.
Plant Sterols: support collagen production. Also help prevent skin damage from environmental influences.
Zinc Oxide: reflects the sun's ultra violet rays.
Palmitoyl Tripeptide: a powerful peptide that stimulates collagen and elastin synthesis.
Hyaluronic Spheres: rehydrate and smoothe the skin, reducing the appearance of fine lines and wrinkles.
Vitamin C: reduces free-radical damage.
Alpha-Lipoic Acid: potent antioxidant that also enhances the performance of other antioxidants.
Coenzyme Q10: boosts skin regeneration while reducing free radical damage.
Swertiamarin: extracted from Indian Gentian, a traditional Ayurvedic herb. Stimulates stem cells and increases keratinocyte growth factor resulting in thicker epidermis.
Crocus Chrysanthus bulb extract: boosts collagen and elastin production. Stimulates natural skin growth factors. Renews skin's resilience and firmness.
Marine Phytoplankton: supplies a wealth of revitalizing skin nutrients including calcium, potassium, magnesium, zinc, linoleic acid and oleic acid.